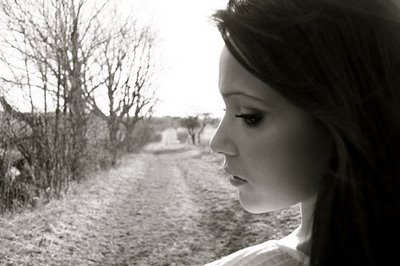 (First Friday of the month)
He: I will be late tonight.
She: Why, your going out after office?
She: A date? With whom? Your inspiration? your crush?
He : No , its the whole team .Will try to unwind since less work we have.
She: Oh.really ? Every Friday ,you will do it? Friday means fly day?
She : Where are you going?
He: Maybe to the movie house.
She : What ? movie house ? It's so dark there? Who sit beside you ?
He ; Of course a male one!
He: They are fresh grads ,very young , they are like kids , and we go as a team and
i'd like to forget all my hang ups so decided to go..
She : And so you enjoyed?
She: Nothing am just jealous!
(Second Friday of the month )
She: Hey ,it's Friday today? You're going out?
He: Maybe , i will dm you if plan will push through..
She: Ahhh .don't go...
She : Am alone here , am sad !
He: Hey,its just a short time .i'll be home but just late..
She : Movie again? dark? touching? ggrrrrrrrrrrr
He: That's bad , am not doing any lust things there and besides beside me is a guy.
am not a gay...Ggrrrrrrrr
She: Okay you enjoy each moment.
He: Why are you so possessive ,so jealous always ?
All human beings have disabilities , no one is created perfect .All has his flaws and imperfections.
The thing is , some disabilities are just so obvious and some are unnoticeable .
Each have different styles in carrying their flaws. Some are so good at it ,that no
can hardly sees or noticed it .
Some also don't know how to carry it .that seems life becomes like a movie, all seems to
watch.Some also are still in denial .they can't accept that they have that kind defect while
to some also ,everything they have accepted and turning this imperfections to a positive one.
Actually , i don't give a damn to other flaws , i fully understand that all
have his share. .. .... ... .all i care is about ...ME.!
Flaws that i got is not on physical aspect , it is more on emotional aspect. Yes.its more on
that!. I was born a jealous , and a possessive one. Mind you,having such defect is never
easy..it's very hard .I don't like that but
i can't help it ..At times i am using a mask for it not to be seen..but no matter how and
what mask used still it will be revealed..It's so shameful ,really ! it is! But what to do ,i was
made to be such !
Yes,i know , am suffocating people around. I am doing something about it ,but seems its
always a flop. A part of me says i will not be jealous , why should I? I don't owned him !
But other part ,the most loud ,vocal and the untamed always won , no holds barred , no
shamed ,she will really speak ! Aahhh i know it irritated him! What to do? seems no
remedy for it..if only there's a medicine for this, no matter how expensive maybe ,surely i will
buy it, so it could not disturb and trouble others...but i guess it does not fall in the realm of Science.
Many times i kept on promising him that i will improve ,that i will grow ,that i will not
expect , that i will not be paranoid about it, but i am just eating my words back ,hence
nothing have been fulfilled. Yes, to be fair to myself ,i know am doing my best to win over
it but i guess my best wasn't good enough. It's one of lifes' reality, there are really things
which are beyond in our hands ,things which we can never change no matter what we will
do. Just like seeing a lame person ,no matter what prosthesis applied or used still it will
remain a lame.It's same as me, forever i will be like this, maybe i will no longer gave a
promise , it does not make any sense at all ! What best thing to do is manage and control
everything ,control in the sense that it could not bring any damage or harm to anyone
including myself. I am like this for life maybe...take me as i am...hey, also have some
lights ,why to dwell on things which can not be change.
I am not Maria nor Eva , I am Angel and this is...ME.