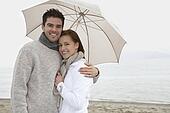 He:" No expectation , no compulsion ! "
He: You didn't follow it !
He: I can read you! Your unspoken words i get!
She: I tried to follow protocols set
but seems it's beyond my hold!
He: It would be beautiful if it would be observed ,less trouble we will have ,don't you think so?
She: Okay ,I will give it a try.
He : How's is it now angel ,are you fine with it?
She : To hell with those protocols set , sorry my mind strictly observes it , but my heart violently ,shamelessly breaks it.
He : I am dead now...mama mia..